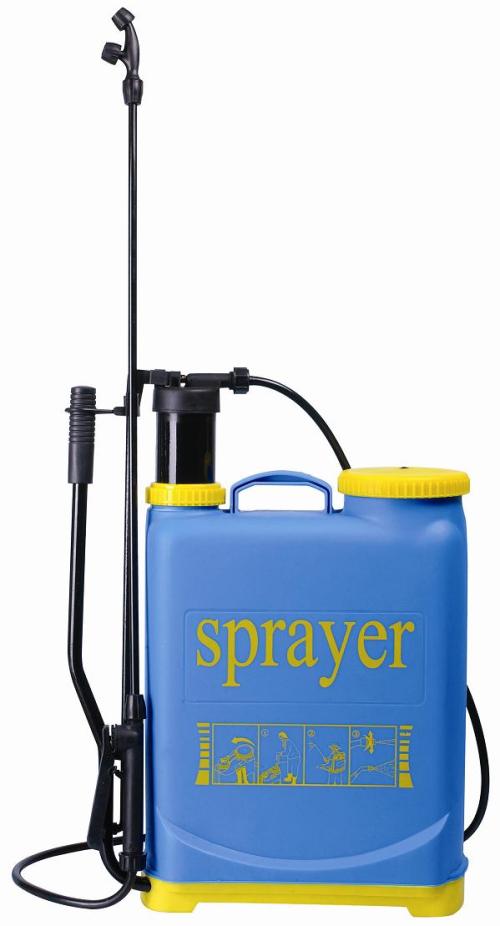 20liter sprayer,with liquid adjustable nozzle,four-hole adjustable nozzles,double conical nozzles
Description
20 Litre Ergonomically Designed Tank:Contoured for maxinmum comfort, impact, corrosion and UV Resistant , high density PE. Filling scale in gallons and litres.
· Internal, High Efficiency Piston Pump:Long life chemical resistant seals. Operates with minimum effort. Safety valve prevents overloading.Working pressure 0.2-0.3MPA.
· Wide Filler Opening:Wide 115mm opening and deep basket strainer facilitate cleaning and quick filling. Tank lid has one-way breather valve to prevent leaking.
· Pumping Lever With Hand Grip:Can be mounted for left or right hand operation. Requires less pumping effort.
· Hose:High pressure resistant and durable PVC hose-120cm.
· Lance:Fiber Glass Lance-60cm
· Strap:Easy and quick adjustment. With shoulder pads.
· External level indicator (Litres & Gallons)
· Comes With 3 Different Nozzles:Nozzle cap is compatible with any standard nozzle attachment fitted with nozzle filter(fan, flood, cone and adjustable nozzle)