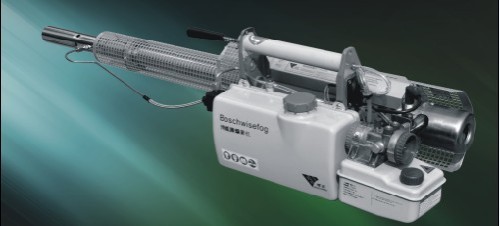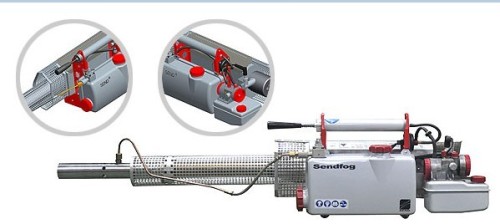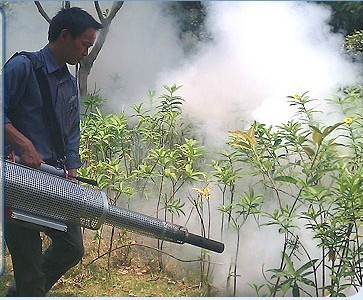 Fogging machine thermal fogger ulv cold fogger
Item specifics
Water spray mist range

8-12m
Description
Features:
* The low noise of the pulse jet engine.
* Most light in weight with compact dimensions, it is easy to operate.
* The working performance is very reliable, it is easy to mainten.
* Stainless steel protecting shield, it is safe for operator
Fields of Application:
The machine is designed mainly use for small fields of urban environment. It is capable of dispensing oil based disinfectants, deodorizers, germicides and insecticides, and due to its compact size and ability to produce large volumes of fog. The ideal uses could be for greenhouses, warehouses, factories, food processing plants, parks, campgrounds, cattle-barns, swine/poultry houses, grain mills, restaurants, hotel complexes, golf courses, and much more.
This is also used by Health Departments throughout the world for controlling mosquitoes that transmit diseases like West Nile Virus, Encephalitis, Malaria, Dengue Fever, Yellow Fever and Chagas disease.
Technical Specification:
Weight (empty) - approx 7.5 kgs
Dimensions - 1330×270×315 mm
Solution tank capacity - 5L
Fuel tank capacity - 1.5L
Fuel consumption- 1.5L/hr
Performance of combustion chamber - 4/5.44 KW/HP
Maximum flow rate - 10L/hr
Efficient horizontal reach in closed rooms,(oil based formulations)- approx. 15MTR
Energy - 2 ×1.5 V batteries
Pressure in the solution tank - approx. 0.25 bar
Pressure in the oil tank - approx. 0.06 bar